MyConnection Server®
Not logged in | Log In
MyConnection Server BusinessCenter license - expires in 131 days
Home
Publishing
Reporting
Satellites
Quality APs
What's New in MCS?
?
Have Feedback? Please let us know!

Administration
Welcome to MyConnection Server!
Business Portal Examples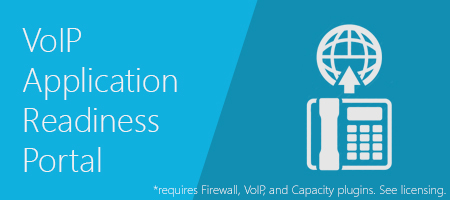 Data Usage Examples
View Report
Click a button after the test has completed to view a data rich analysis report of the test results
Available Test Suite










Tools
Java Test Examples
Tools

Custom Test
Combine and configure test processes

Publish Test
Create customer-facing test pages
Satellites establish remote testing points in the enterprise or public network. Server enabled satellites can receive tests whereas Client satellites initiates tests. An MCS Satellite can be both Client and Server.
View Connected Satellites
These include Access Devices and NQC Satellites
View Satellite Servers (Java)
Deployed and installed Satellite Servers
Deploy Satellites
Deploy a remote Satellite
General Options
Satellite related options

Tools
Legend:

AP Available
AP Pending

AP In Use

Tools

Quality Reports
Detailed reports for Quality tests

VoIP Reports
Detailed reports for VoIP tests

Speed Reports
Detailed reports for Speed tests

Capacity Reports
Detailed reports for Capacity tests

Tools

Report Publishing

Test Publishing
11.2a, February 25th, 2022 (build 5777)
PUBLISHING: Satellite session ID values are now are now supported individually (SID1,SID2,SID3) as well as collectively (SID). This is provided to allow MCS workorder actions to automatically submit publications when the workorder data collection has finished.
NEW FEATURE: Enhancements in the satellite management framework increased the max satellite scale limit from 10,000 satellites to 30,000+ satellites.
DEPRECATION: MCS monitoring tasks is no longer supported. Monitoring tasks are still supported In all remote satellites.
CORRECTION: Testing between two MCS Satellites operating in a private network now operates correctly.
NEW FEATURE: The MCS Route Test now supports DSCP packet priority setting/monitoring. DSCP values are now reported on a hop by hop basis in the route table.
SECURITY: The MCS external application data IForward API now supports a new permitted domain white list for all iForward requests.
NEW FEATURE: MCS Published reports now support retention and automatic deletion. Publication reports now support individual retention values as well as a system configuration global default. Retention can also be disabled individually.
FORMAT CHANGE: The format for advanced filters parameter syntax has changed. This affects Publishing parameter files (PPFs) and MCS report requests.
NEW FEATURE: Automatic Satellite configuration download is now supported. This feature is provided to enable satellites to start without requiring end-user input. Supports MCS domain name or IP, MCS Work Order name and the MCS report session ID title.
PERFORMANCE: A wide range of resource improvements including external resources such as ISP name identification